We've all seen those tutorials where the makeup artist applies a rainbow of colours, contour products and highlighters that would even outdo Kim KW. All of that might have its place for t.v., photography etc or for a night out, but on a day to day basis, most of us don't need to go to all that trouble and it would be way too harsh and heavy for a daytime look in my opinion. If you are less than confident about your skin and think you need a little bit more help than your concealer and foundation can provide, then

colour

correcting

might be worth looking into.
Colour

correcting

is the process of applying different coloured cream or liquid products to the face to neutralise the colours of any imperfections or flaws in the skin, thereby making them less visible. There are various different colours which have different functions in terms of

colour

correcting

.
Green helps to neutralise redness so if you are prone to rosy cheeks or rosacea, this is the

colour

to use. A little goes a long way with these. What you want to do is create a grey tone on the skin not to make yourself look like the incredible hulk! After all, if your foundation isn't high coverage enough to cover the redness in the first place, then it won't be able to cover a green face either! This was a very valid point made by my tutor at my makeup artistry course and I actually never thought of this. When I think back to the amount of this stuff I used to try and cover my rosy cheeks with as a teenager, it's no surprise that it didn't work and that I ended up with a very green looking complexion!
Peach-Pink/Salmon Correctors.
Urban Decay Naked Skin Pink Colour Correcting Fluid
These will help counteract blue or grey tones – for instance to help hide those under eye circles that most of us have. They will brighten up the undereye area considerably and work much better than standard concealers. You may need to apply a little of your normal concealer on top of the corrector.
Lilac/Lavender/Purple Correctors.
These will reduce the appearance of yellow tones in the skin - meaning they will be good for sallow skin or to brighten a dull complexion.
NYX Professional Makeup Photo Loving Lavender Primer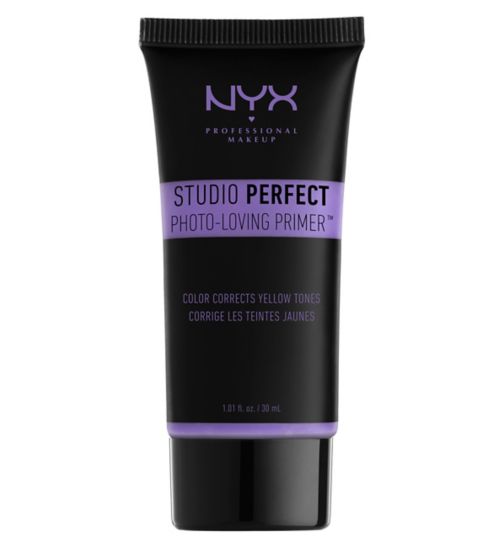 Colour

correctors can either come in liquid form like your regular concealers, in little pots or pans in cream form, or in the form of primers but with the

colour

correctors added. I have included a few examples in this post but most makeup brands from budget to high-end now include

colour

correctors. This Colour Corrector Palette from Sleek Makeup for instance - which also happen to be one of my favourite affordable brands - has all the colours in correctors that you could possibly need so it would be great if you are new to the whole correcting thing!
So there you have it - just a quick summary of the most common colours of correctors and a few options for you to check out. If you have any questions please feel free to ask!
Bye for now,
*
This post contains some affiliate links, which means that if you click on some of the links to a product and purchase something, I may receive a very small amount or percentage of your purchase. This does not add any additional cost to you and adding these affiliate links into a post does not affect the products that I choose to write about.